Realtors in Naples, FL
Meet Southwest Florida Realtors Rocco and Hanna Roppo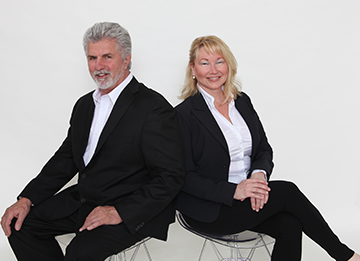 Realtor Rocco Roppo and Hanna Roppo have been assisting Southwest Florida home buyers and sellers for over 20 years. Upon joining Downing Frye Realty in 2003, we immediately began selling what we know best: luxury condominiums & single-family homes throughout the Naples market. Within less than a year, we emerged among the region's leading professionals and were distinguished by Downing Frye Realty with Top Sales Performance Awards. We have continued to garner such honors year after consecutive year. Realtor Rocco Roppo and Hanna Roppo have generated millions of dollars in sales and listings with real estate in Naples, FL.
Naples Real Estate Specialities
Rocco Real Estate Group's extensive network of clients, both local and international, is unsurpassed. Whether you are buying or selling, you will be in good hands with Rocco and Hanna because you have hired the most aggressive and savvy real estate agents within the Naples area. You can be assured that your agenda and expectation will be accomplished whenever Rocco Real Estate Group represents your interests.
Rocco Real Estate Group believes that in order to service the needs of their clients, they must support them throughout all phases of the selling or buying process. For their sellers, this means making a significant investment of their own money to hire a professional marketing crew of photographers, virtual tour companies, and floor plan designers as necessary to create a brochure and direct mail campaigns customized for each sellers' unique needs. The photographs and virtual tour are uploaded to more than 75 real estate web sites.
Once a property goes under contract, Rocco Real Estate Group's staff manages the pre-closing process, working closely with attorneys, to make sure all deadlines are met and documents are collected properly. For buyers, Rocco Real Estate Group ensures that their clients acquire a thorough understanding of the marketplace, paying special attention to the value, layout, view and finishes of each property under consideration because this will affect whether or not the property holds its value, loses its value, or gains value over time.
Rocco Real Estate Group also believes good negotiating skills are not something that can be learned in a school or seminar; such attributes are a byproduct of personal experience. Realtor Rocco Roppo is fully adept at handling both the mental and emotional steps involved in negotiations. He believes nothing can be accomplished without the parties' willingness for open negotiations, as well as an agent's almost intuitive understanding of their client's needs. In short, experience matters and you won't find another agent with the expertise, negotiating skills, and experience that you will receive from Rocco Real Estate Group.
Connect with Rocco by submitting the contact form below